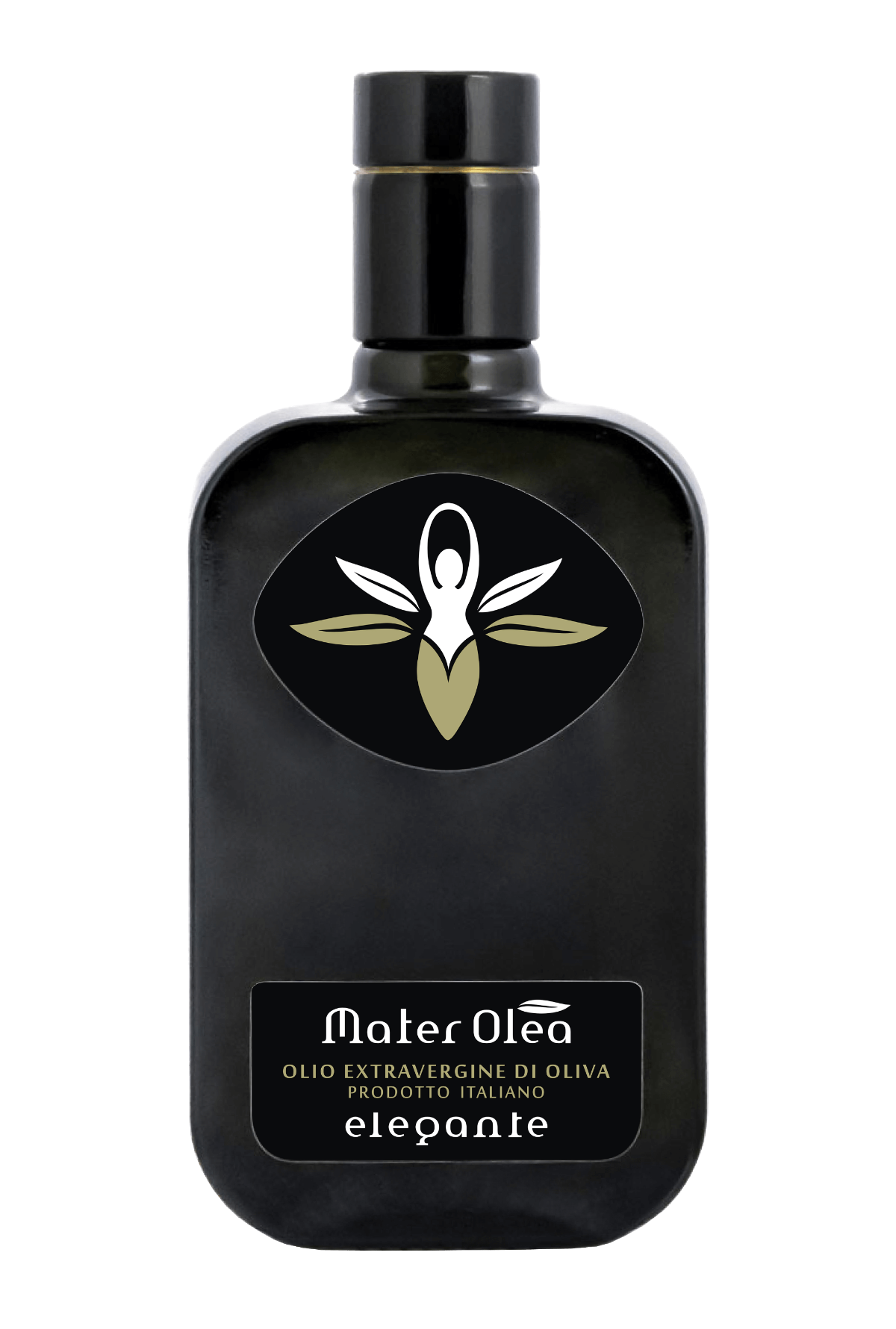 Download PDF
Back
Elegante E.V.O. Oil
ORGANOLEPTIC PROFILE
Color: Green with golden nuances.

Odor: Medium fruity with elegant scent of fresh herbs, thistle, newly ripened apple together with fragrant hints of green oil and tomato.

Flavor: Harmonious. The almond and artichoke essences make the flavor pleasant to the palate.The light and well-balanced bitter and peppery notes are intensified at the end of tasting.
ORIGIN
Origin area: Monti Lepini and Ausoni.
Land: Rocky with limestone tendency.
Land height: 150 / 500 m
Olives variety: Itrana, Frantoio, Sivigliana.
Harvest method: Hand picking.
Extraction method: Cold centrifugation.
FOOD PAIRINGS
It is best enjoyed with all dishes. It highlights meat dishes and complex fish dishes with salmon, bass or octopus. Very good with cold cuts or medium mature cheeses.
ANALYTICAL DATA
Acidity: Expressed in oleic acid largely below 0.8%.
Peroxides: Largely below 14 Meq 02/Kg.
SHELF LIFE: 18 months from the bottling date.